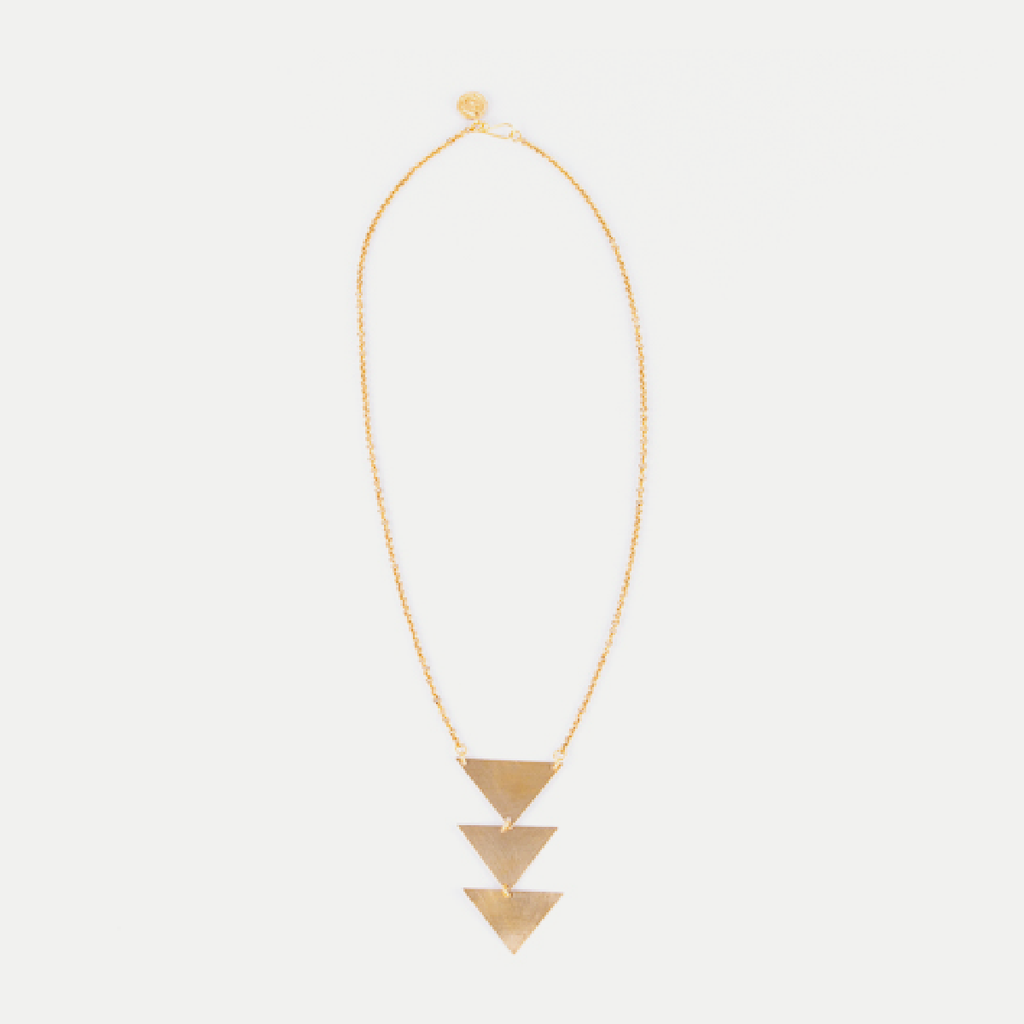 Triple Threat Pendant Necklace
Three stacking triangles in plate brass give this pendant knockout style that is great on its own or paired with other necklaces.
Using technology to empower and provide equal access to opportunity, these artisans have access to a whole world of consumers, expanding their business horizons and entrepreneurial prospects. The artisans get the price they ask for the goods they produce, and this social enterprise works to ensure their artisan partners are providing safe working conditions and fair wages to any employees they may work with. The artisans design their own products and and use natural, locally-sourced recycled and upcycled materials. The artisans are independent designers and makers working in their local communities. Through this partnership, they work to ensure their sustainable success and ongoing impact in their communities.
MATERIALS: Brass and a handcrafted hook and eye clasp
SIZE: 17" L
CARE: We recommend that you remove your jewelry before washing, swimming, sleeping or exercising.
NOTE: As this product is handmade and crafted out of upcycled materials, each is one of a kind and may vary slightly.
Made by: Shop Soko 
Sold Out
This item is out of stock,
click the "sold out" button to sign up for the waitlist.