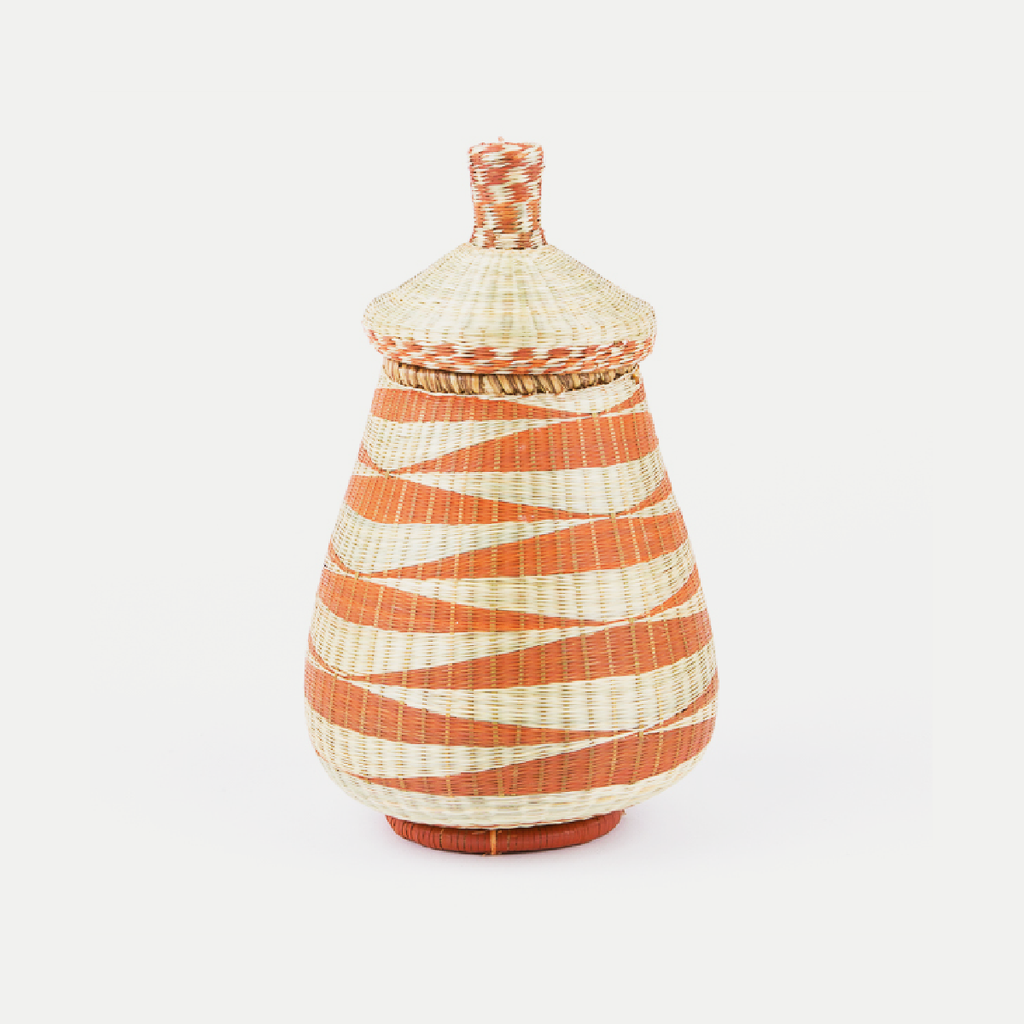 Teardrop Woven Basket: Rust
This traditional Rwandan teardrop woven basket is crafted from valley grasses over a bamboo frame. The teardrop basket is light and delicate- truly a piece of art. Each basket is approximately 11.5 inches tall. This basket makes a beautiful display piece, or can be used to store various treasures! The teardrop basket's beautiful design is reminiscent of the layers of sloping hills that make Rwanda's landscape so gorgeous.
The Rwandan social enterprise who made these is focused on maximizing economic opportunity for rural artisans through the development and promotion of their craft. They offer fair prices, and as well as design coaching. Rising from the horrors of genocide, artisans from all backgrounds have joined together through their art to create a better future. With their sustainable and fair income, parents are caring for the health, nutrition, and education of their children, families are building better homes, and women are raising their voices in their communities.
These treasures are hand created by our artisan partners in Rwanda, so slight variations in materials and colors will occur, which means you will get a one-of-a-kind item!
MATERIALS: woven grasses and bamboo
SIZE: 11.5" h x  6" diameter
Made by: Azizi Life
* Photos of the Agaseke k'Amahoro Association by Luke MacGregor
Sold Out
This item is out of stock,
click the "sold out" button to sign up for the waitlist.