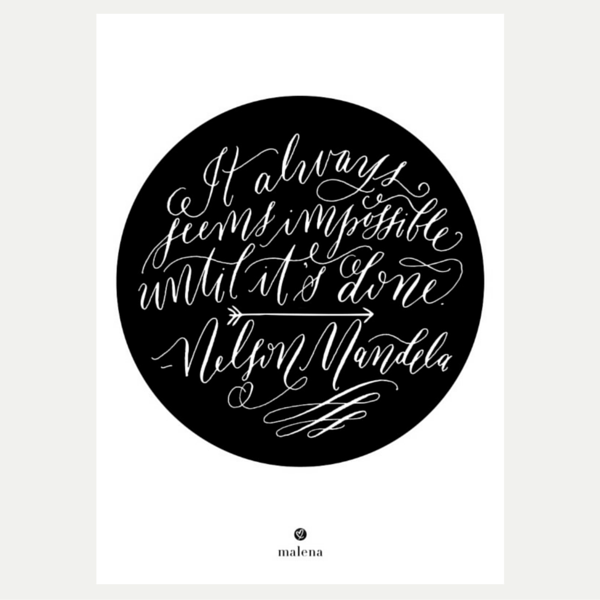 Hand Lettered Mandela Print
Celebrate empowerment and impact with this gorgeous exclusive hand lettered Malena print of one of our favorite Nelson Mandela quotes. This print design is a collaboration with Virginia Lucas Hart, calligrapher/designer/illustrator extraordinaire, and is a celebration of what we stand for: the equality, dignity, and agency of all people, everywhere. 
This print is the perfect gift or inspirational memento, and is great for framing, to hang on the wall or on a cork board, or to have on your desk or table, to remind us of what's possible, and what matters.
Learn more about our story, and why this means so much to us.
SIZE: 5x7 print on high quality card stock
NOTE: Frame not included.
Sold Out
This item is out of stock,
click the "sold out" button to sign up for the waitlist.