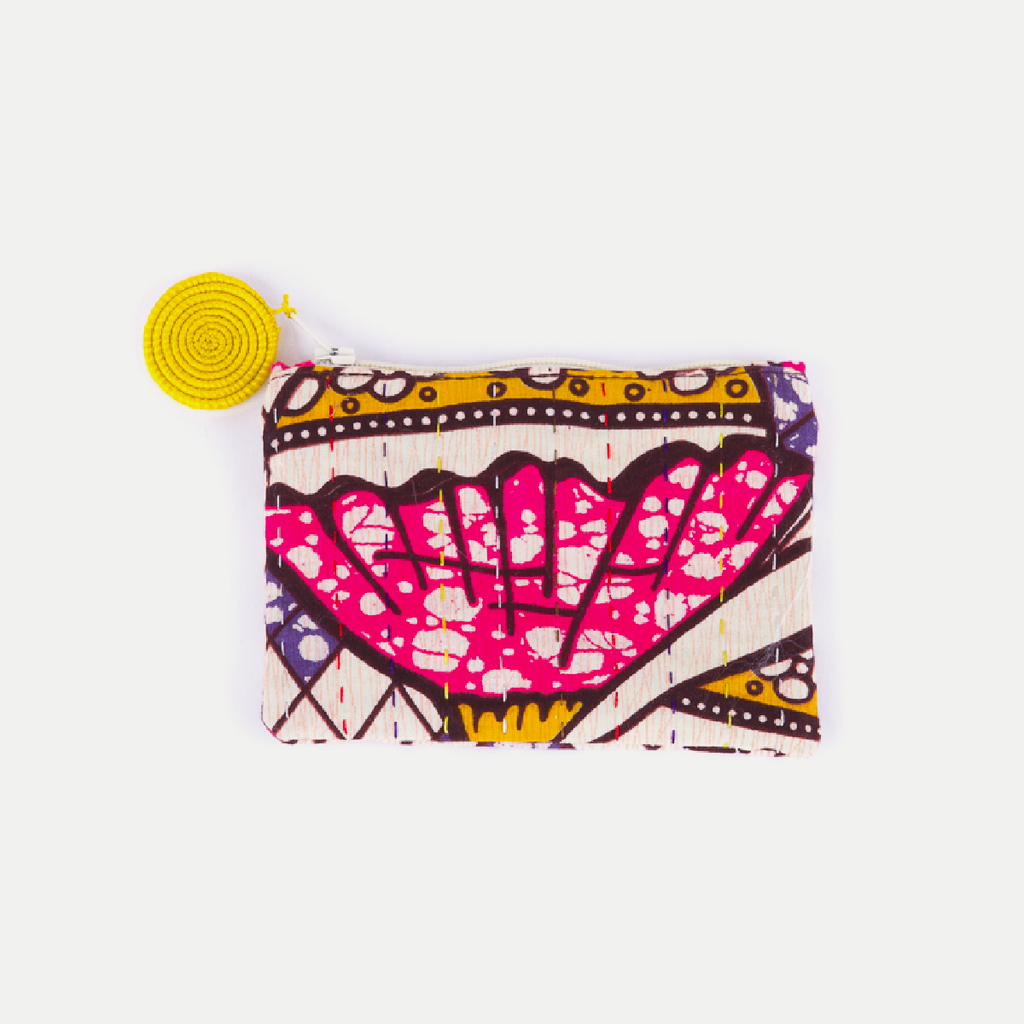 Kitenge Pouch: Yellow Balloons (Small)
This awesome fabric pouch, made of traditional Rwandan fabric (that has hot air balloons on it!) and complete with a hand woven yellow sisal disc and a zipper closure, is a Malena exclusive and original design that we created with our artisan partners in Rwanda. These are the perfect size for carrying anything you wish. Each one has the signature stitching pattern of our artisan partner, and has a unique heart hand sewn inside of it as well. The small and large pouches are sold separately but go great as a pair too!
Malena is proud to collaborate with this women's cooperative in Kigali, Rwanda. In addition to being a sewing cooperative, they offer free education for women. They also organize workshops on gender equality, women's rights and gender-based violence. They were established with the aim to support local, disadvantaged women to continue their education and training, and to gain better opportunities for employment. Together, they have created a project to address problems faced today by many young Rwandan women, such as struggling with socio-political and individual consequences of gender based discrimination, violence and poverty, reproductive rights, child care, lack of access to knowledge, education, skills and funds to strive for their well being and human rights, as well as income generating activities.
These treasures are one-of-a-kind items hand created by our artisan partners in Rwanda, so slight variations in fabric patterns will occur, which means you will get a unique and one-of-a-kind item!
MATERIALS: Rwandan kitenge one-of-a-kind fabrics.
SIZE: 3.5" x 5"
CARE: Hand wash cold, using mild soap. 
NOTE: This fabric selection is one of kind, so once it is gone, it is gone! If this particular fabric sells out, you can still sign up to our waitlist below to be notified when we have new, gorgeous fabric selections for Malena.
Sold Out
This item is out of stock,
click the "sold out" button to sign up for the waitlist.