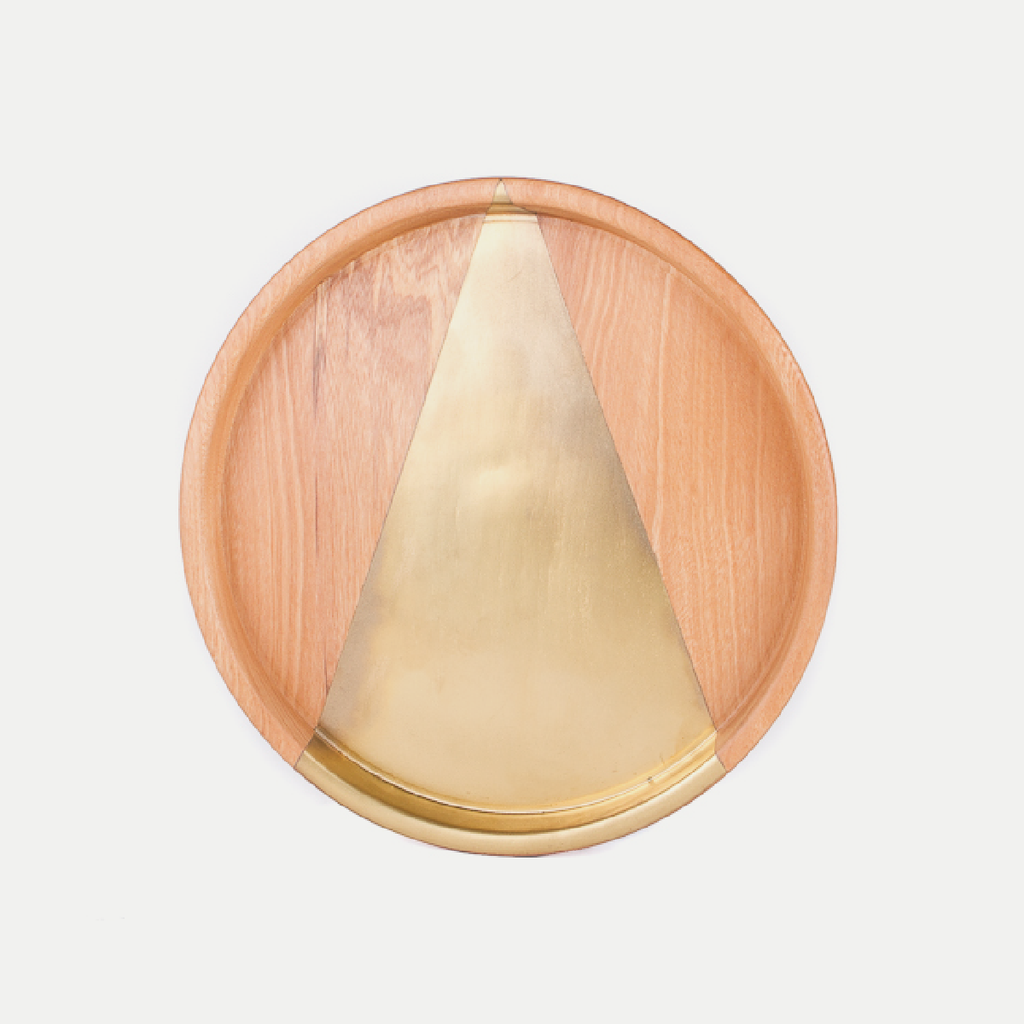 Gold Arrow Teak Tray
Perfect for serving cocktails at a party or for artfully displaying perfume and jewelry, this beautifully retro, round tray is handmade using solid teak wood and is finished with a hand-painted gold arrow.
Each product is handmade from start to finish in a workshop in Uganda—giving the pieces a heart, soul, and story. The designers work with master hand-craftsmen to create and curate unexpected, beautiful pieces mixing traditional craft with a modern style sensibility—designed for those who seek something uncommon from far-away places.
Investing in small businesses and creating market access through trade is one of the most tangible and sustainable ways to help Ugandans rise up in the development chain, so this social enterprise strives to build local businesses from the ground up, by contributing design experience while preserving traditional techniques, creating a high-quality product, providing access to foreign markets, providing business support and production assistance, as well as investing in new machinery. The products are purchased from the artisans and small businesses at their asking price. By providing our artisans with marketable and economically beneficial outlets for their skills, poverty is reduced and the livelihoods of these individuals and their communities are improved. These job opportunities empower both men and women, support families, and as a result, sustain communities.
These wood-crafted products are locally sourced from sustainable Ugandan National Forestry Associated vendors. 
MATERIALS: Locally sourced teak wood and  gold paint
SIZE: 11.5" diameter x 1.5" h
CARE: Wipe clean using a soft cloth. Not dishwasher safe.
NOTE: Due to the delicate nature of this piece, please treat with care. Protect tray from sharp blows, extreme temperatures, and sunlight. Avoid contact with liquids.
Made by: Rose & Fitzgerald
*Artisan photos by Rose & Fitzgerald
Sold Out
This item is out of stock,
click the "sold out" button to sign up for the waitlist.