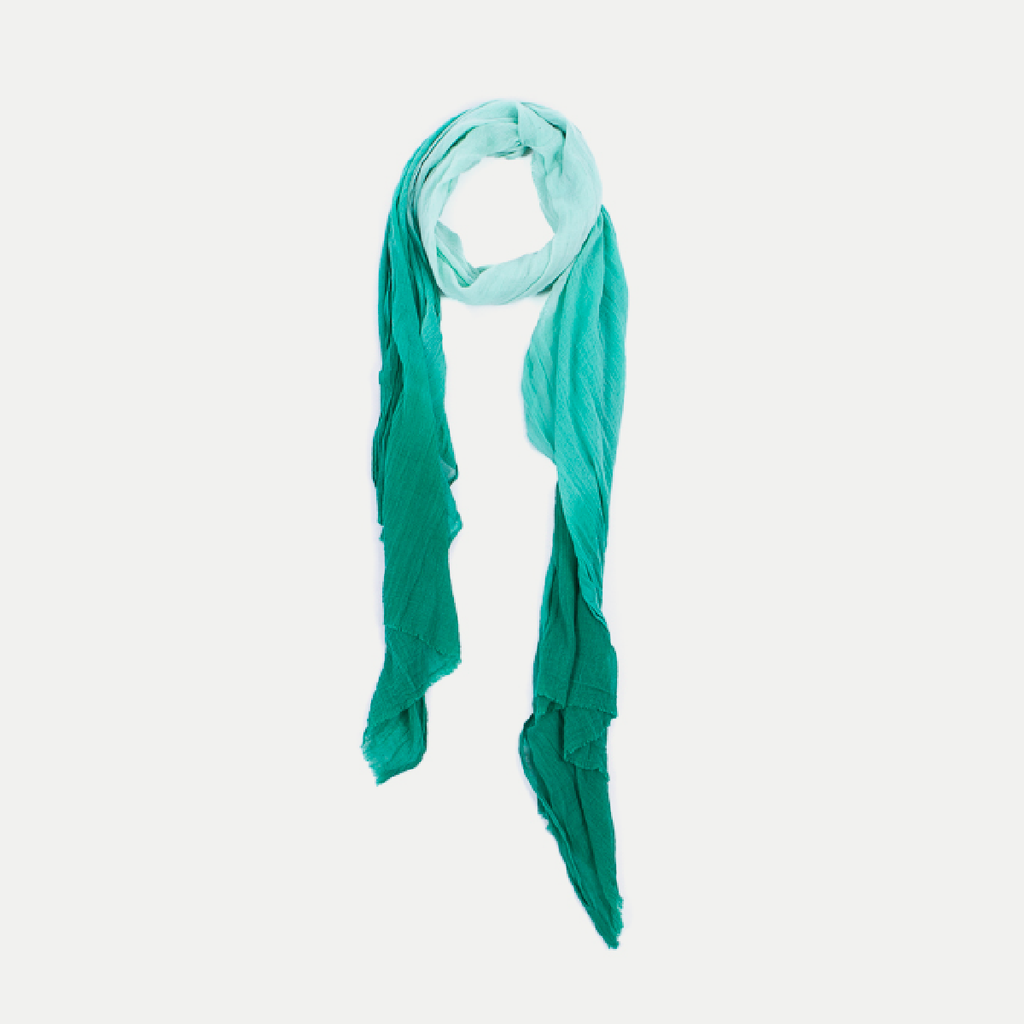 Maya Scarf: Sea Foam
This flowing ombré scarf, named after the inspirational Maya Angelou, is hand woven from our most lightweight hand spun Ethiopian cotton, and is perfect for year round wear. This piece is hand-dyed to give a stunning ombré effect.
Each Malena scarf is hand woven in Ethiopia by our artisan partners, who earn a fair, sustainable income and work in a beautiful environment and community. Our scarves are made from locally produced silk and cotton, and are hand dyed and handwoven on traditional looms. Every Malena scarf helps to end the cycle of poverty by creating agency and sustainable economic opportunity for people worldwide.
See how this scarf was made and learn more about Malena's social impact. Every scarf has a story.
We would love to see how you rock your scarf! Follow and tag @shopmalena on social media, and hashtag your look #shopmalena & #HowIWearMyScarf so we can check out your Malena style.
MATERIALS: 100% asmara cotton (all handspun)
SIZE: 27.5" x 83"
CARE: Hand wash cold, using mild soap, or dry clean. Do not bleach. Hang dry in the shade and use a warm iron.
*For Malena Collection wholesale inquiries please contact connect@malena.com.
Sold Out
This item is out of stock,
click the "sold out" button to sign up for the waitlist.