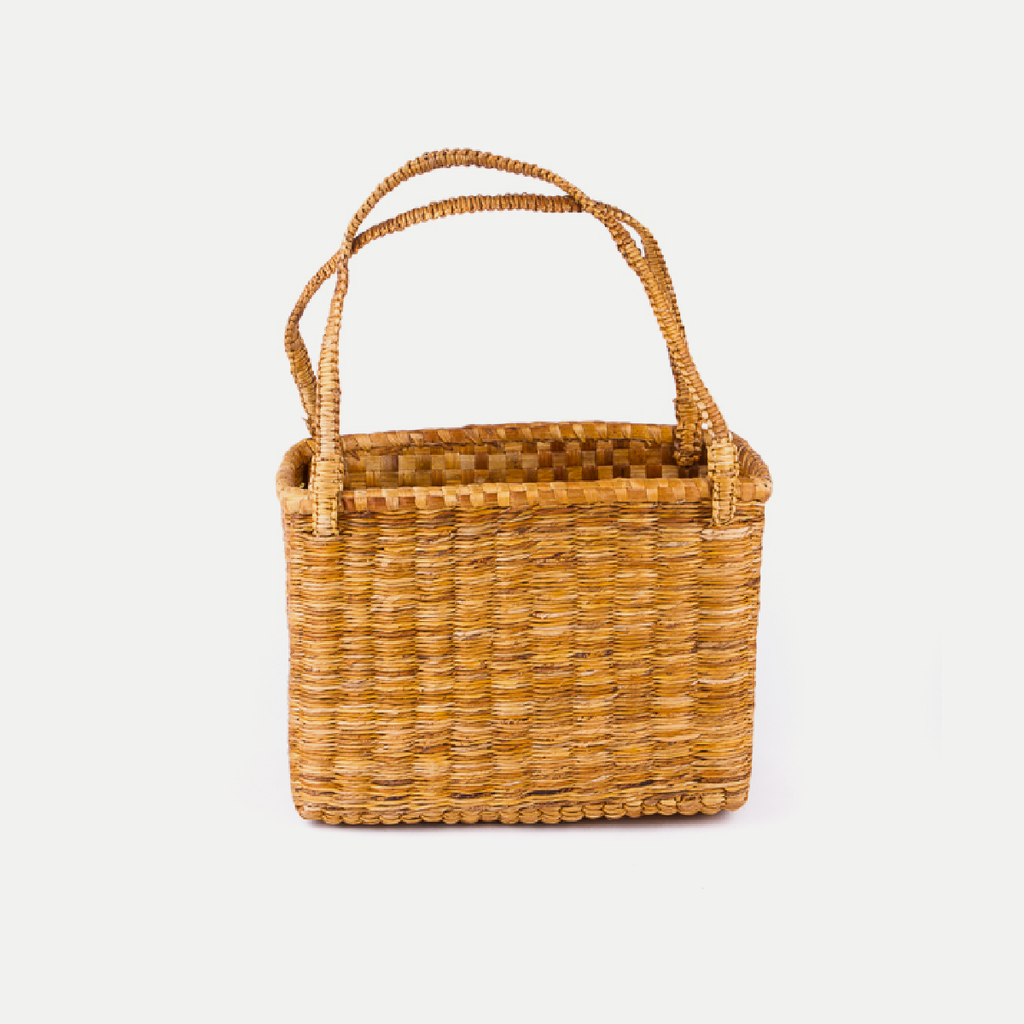 Banana Leaf Market Basket
Artisans use locally-collected banana leaves to spin into twine for this market basket. Our market basket is sturdy and versatile, great for use in your home, at the farmer's market, or to carry with you anywhere! Our market baskets are crafted by a small group of orphaned youth who are working to meet the needs of the siblings and elders in their care.
The Rwandan social enterprise who made these is focused on maximizing economic opportunity for rural artisans through the development and promotion of their craft. They offer fair prices, and as well as design coaching. Rising from the horrors of genocide, artisans from all backgrounds have joined together through their art to create a better future. With their sustainable and fair income, parents are caring for the health, nutrition, and education of their children, families are building better homes, and women are raising their voices in their communities.
These treasures are hand created by our artisan partners in Rwanda, so slight variations in materials and colors will occur, which means you will get a one-of-a-kind item!
MATERIALS: Woven banana leaves
SIZE: Approximately 12" x 5.5" x 8" 
Made by: Azizi Life
*Photos of the Cooperative by Azizi Life
Sold Out
This item is out of stock,
click the "sold out" button to sign up for the waitlist.