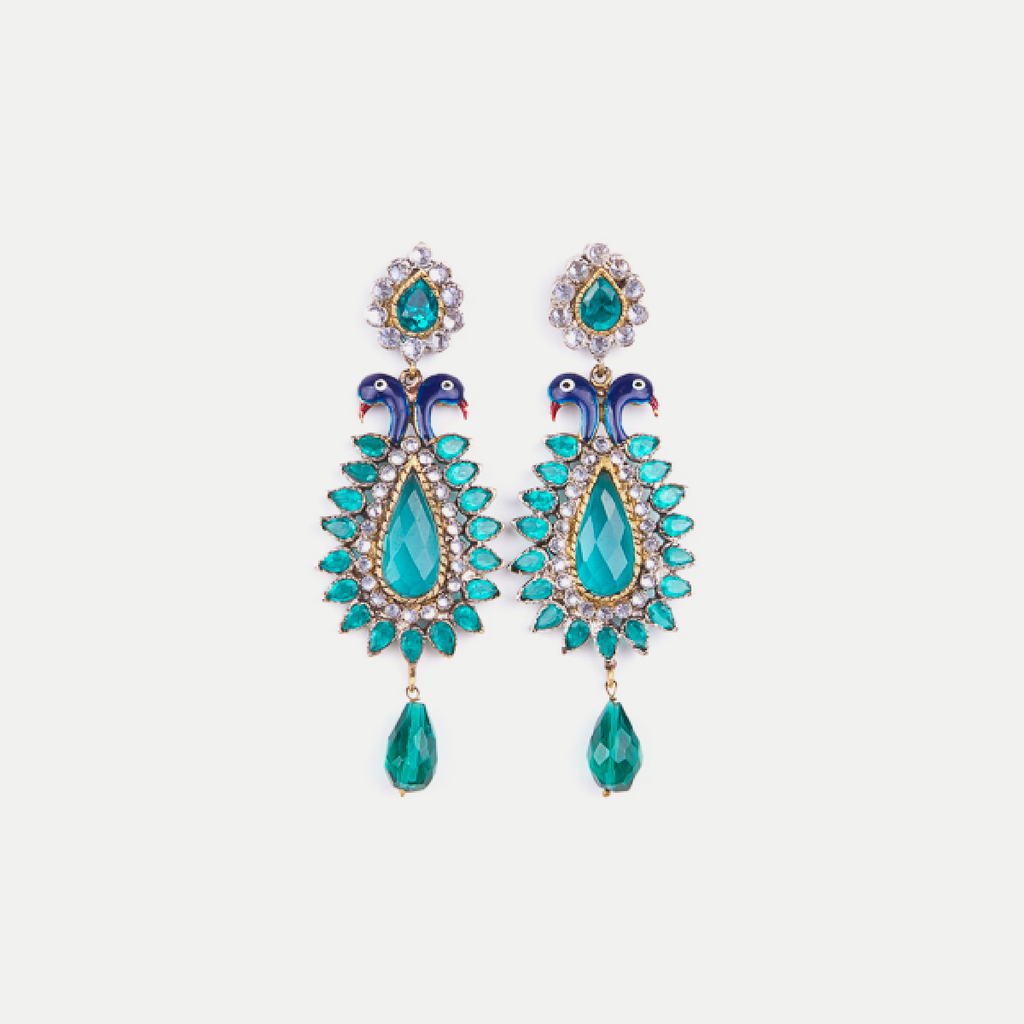 Peacock Earrings
These one-of-a-kind bold peacock beauties are gorgeous with a pair of jeans or for a night on the town. For pierced ears. Handmade in India. This pair is completely unique, so there will never be another person who has these gems!
Led by a passion for traveling the globe and helping people in need, our designer partner joined the acclaimed non-for-profit organization Operation Smile. During her time with Operation Smile, she has traveled around the world to help children in need, and always found time to discover the heartbeat of the communities' cultural style. She hand selected artifacts, jewelry, and art, in every destination along the way, which lead to the essential idea that woman will no longer have to search for exotic, unique and hand-crafted pieces from around the world – we will do that for you!
MATERIALS: Gold plated and unique beads and stones from India.
SIZE: Drop is 3"
CARE: We recommend that you remove your jewelry before washing, swimming, sleeping or exercising.
NOTE: These are literally one of kind, so once they are gone, they are gone! But if they sell out, you can still sign up to our waitlist below to be notified when this designer comes out with new gorgeous pieces for Malena.
Made by: Merchant Society
Sold Out
This item is out of stock,
click the "sold out" button to sign up for the waitlist.