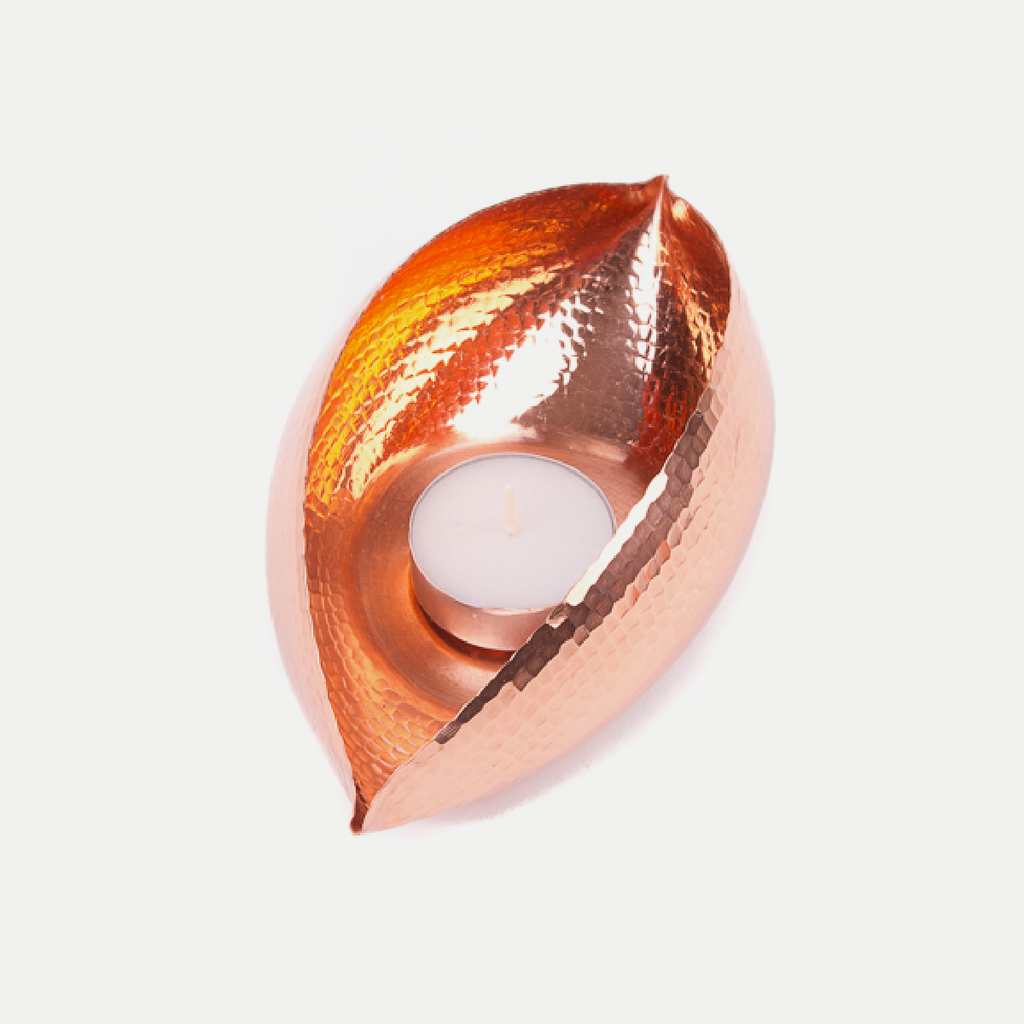 Copper Pod: Small
The Copper Pod is perfect for windy evenings that run late into the night. It lights up and highlights the skillfully rendered beaten work of the Tambat Indian artisan and his craft. Use it everywhere from the dinner table and living room to your bedside table, or outside in a garden.
These copper products are made by Indian craftspeople, melding ancient traditions and modern design. This cooperative reflects the legacy of a 400-year old metal craft. It is the outcome of a creative collaboration to evolve a contemporary range of copper products that cater to the present, while retaining the heritage craft process. They bring dignity and efficiency to this ancient craft by linking talented designers to craftspeople and presenting their craft to the world.
These treasures are one-of-a-kind items hand created by our artisan partners in India, so slight variations in materials and colors will occur, which means you will get a one-of-a-kind item!
MATERIALS: Copper, with a clear lacquer coat.
SIZE: 6.5" x 3.2" x 2.2" h.
CARE: All decorative products ship with a clear coat of oven baked lacquer. The life of the lacquer is about 6 months in coastal areas and about 2 years in dry areas. To clean your lacquered decorative copper products, wipe clean with a moist soft cloth. Do not scrub your lacquered copper products or use any kind of detergents on it.  Copper oxidizes upon exposure to the atmosphere. The lacquer coat on your product merely slows the oxidation process. In time, however, your lacquered products with darken and the copper will begin to acquire a patina as it ages. This is part of it's beauty!
NOTE: Sold as one copper pod (tea lights not included).
Made by: Coppre
Sold Out
This item is out of stock,
click the "sold out" button to sign up for the waitlist.