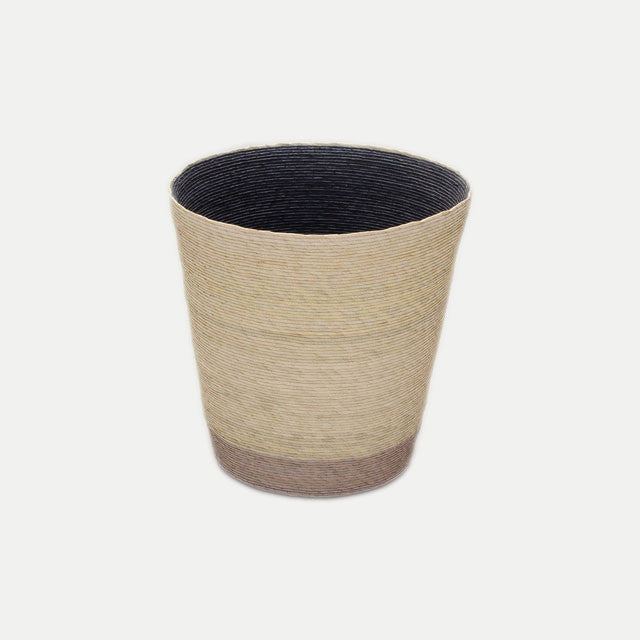 Conical Basket: Lavender & Grey
This fabulous conical basket is hand woven and hand dyed in an intricate process that can take local artisans years to master. This practical and stylish basket can be used for many purposes around the house, from holding newspapers and umbrellas to sprucing up your trash can game.
Artisans in Mexico collaborate with 500 families to hand make these beautiful woven baskets from palm, a sustainable natural fiber that grows in Southern Mexico. This collaboration has created a sustainable income and positive impact on the quality of life of the people who are a part of this beautiful story: from the people who cut the palm and braid it, to the artisans who make the products, to the people who pack and ship them.
These treasures are hand created by our artisan partners in Mexico, so slight variations in materials and colors will occur, which means you will get a one-of-a-kind item!
MATERIALS: Woven palm 
SIZE: Approximately 12" (height) x 11" (diameter)
Made by: Makaua
Sold Out
This item is out of stock,
click the "sold out" button to sign up for the waitlist.