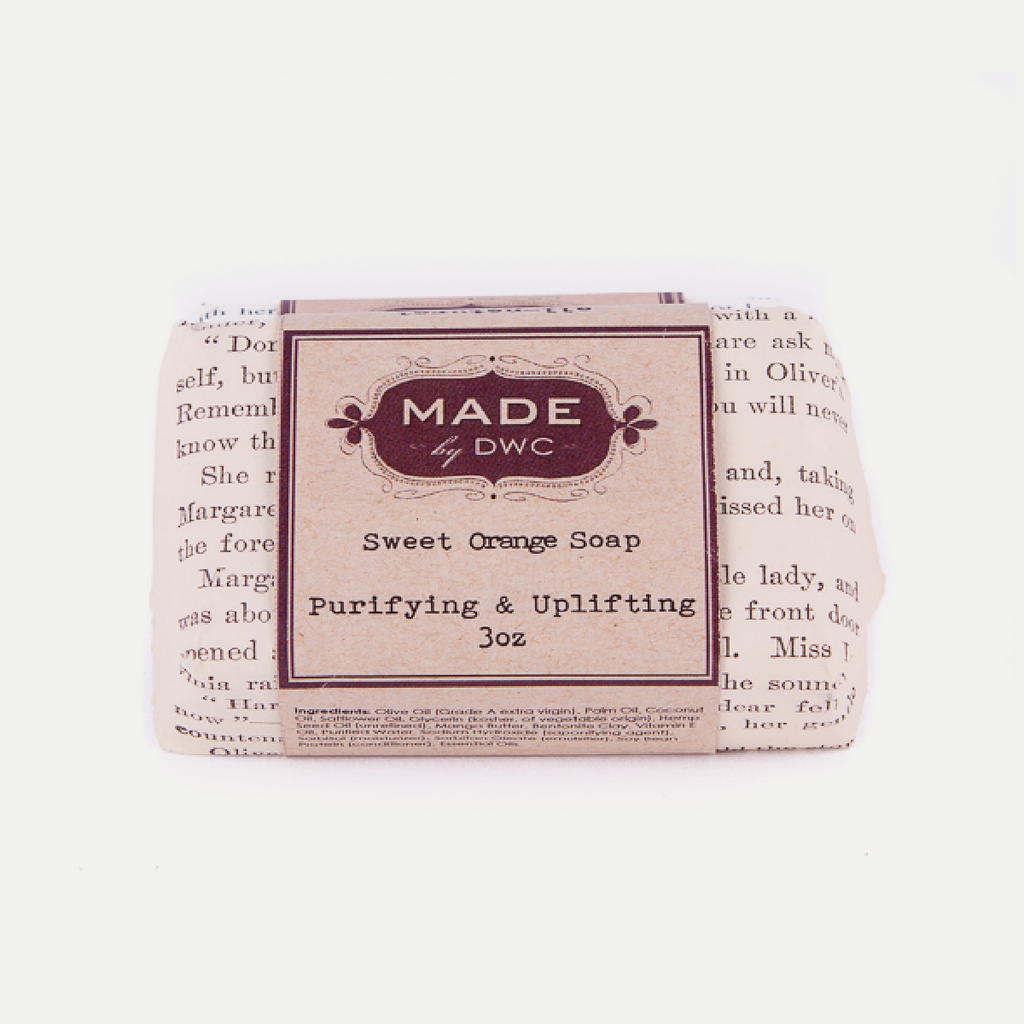 Essential Oils Soap
These handmade soaps are scented with 100% pure essential oils. They are all natural, and are made in small batches with high-quality organic ingredients. 
These soaps are made by a social enterprise created by the Downtown Women's Center of Los Angeles to break the cycles of chronic unemployment and homelessness. By empowering women to discover talents and develop skills through vocational opportunities, MADE by DWC generates economic and social capital to support programs at DWC. Women create these products in workshops designed to build their skills, confidence, and sense of community. 
You will love how they are packaged too, using all recycled book papers from the shelter's donation center!
MATERIALS: Essential Oils, Olive Oil, Palm Oil, Coconut Oil, Safflower Oil, Hemp Seed Oil, Mango Butter, Bentonite Clay, Vitamin E, Honey, Soy Bean Protein, Shea Butter, Goats Milk
Sweet Orange - Ease skin irritation and boost energy with purifying orange oil
Goat's Milk & Honey - Gently cleanse and moisturize sensitive skin with nourishing goat milk and honey      
SIZE: 3 oz.
NOTE: Comes as a choice of either one goat's milk & honey or one sweet orange 3 oz. bar
Made by: DWC Made 
Sold Out
This item is out of stock,
click the "sold out" button to sign up for the waitlist.