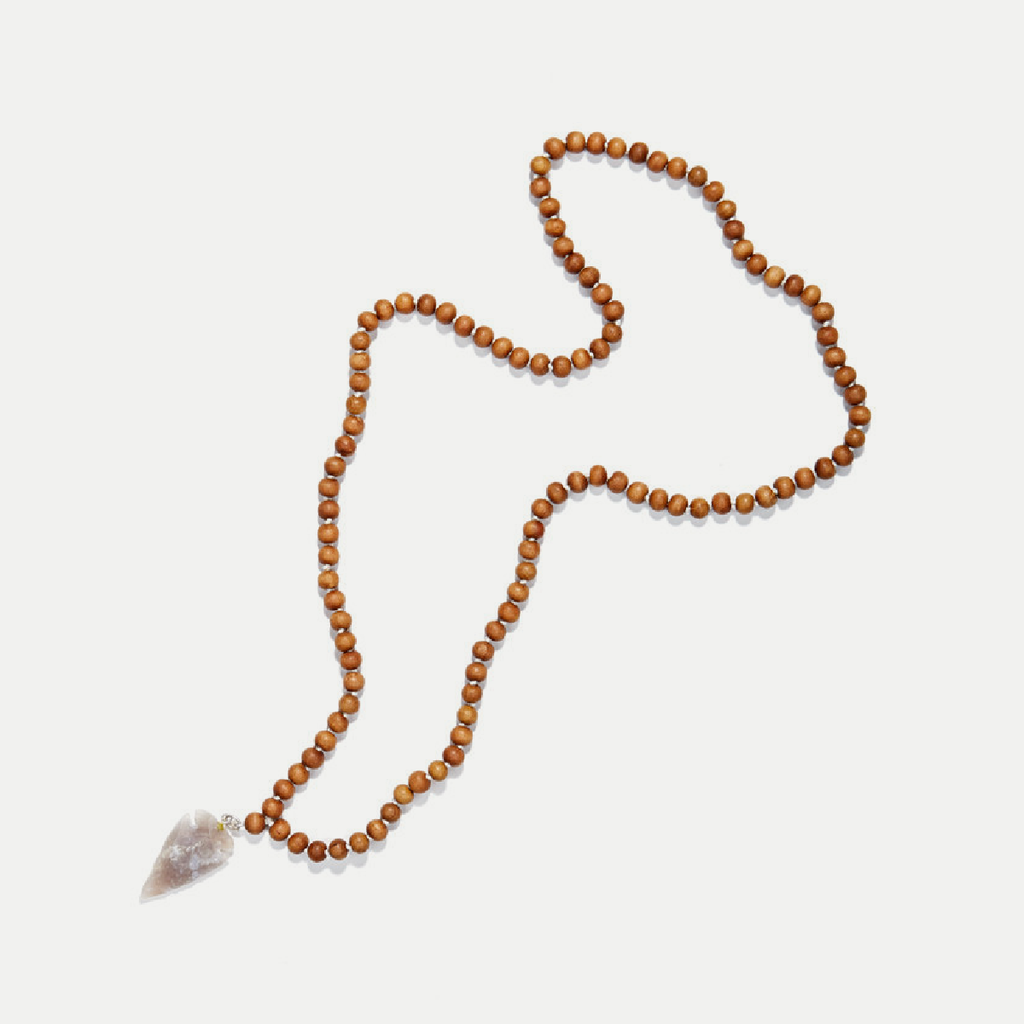 Arrow Mala Necklace
This mala necklace is lovingly handcrafted, knot-by-knot, near the banks of the Holy Ganga River. This Mala is made of sandalwood beads sourced straight from Himalayan foothills, and features 108 sandalwood beads and a one-of-a-kind arrowhead.
Embodying chic serenity, this understated beauty will effortlessly blend into your everyday style. A single strand or layers of multiple malas add boho polish to relaxed looks, from flowing maxi dresses to basic tees. 
Led by a passion for traveling the globe and helping people in need, the designer joined the acclaimed non-for-profit organization Operation Smile. During her time with Operation Smile, she has traveled around the world to help children in need, and always found time to discover the heartbeat of the communities' cultural style. She hand selected artifacts, jewelry, and art, in every destination along the way, which lead to the essential idea that woman will no longer have to search for exotic, unique and hand-crafted pieces from around the world – we will do that for you!
MATERIALS: Sandalwood mala beads and a unique, one of a kind arrowhead pendant
SIZE: 17" l
CARE: We recommend that you remove your jewelry before washing, swimming, sleeping or exercising.
Made by: Merchant Society
Sold Out
This item is out of stock,
click the "sold out" button to sign up for the waitlist.