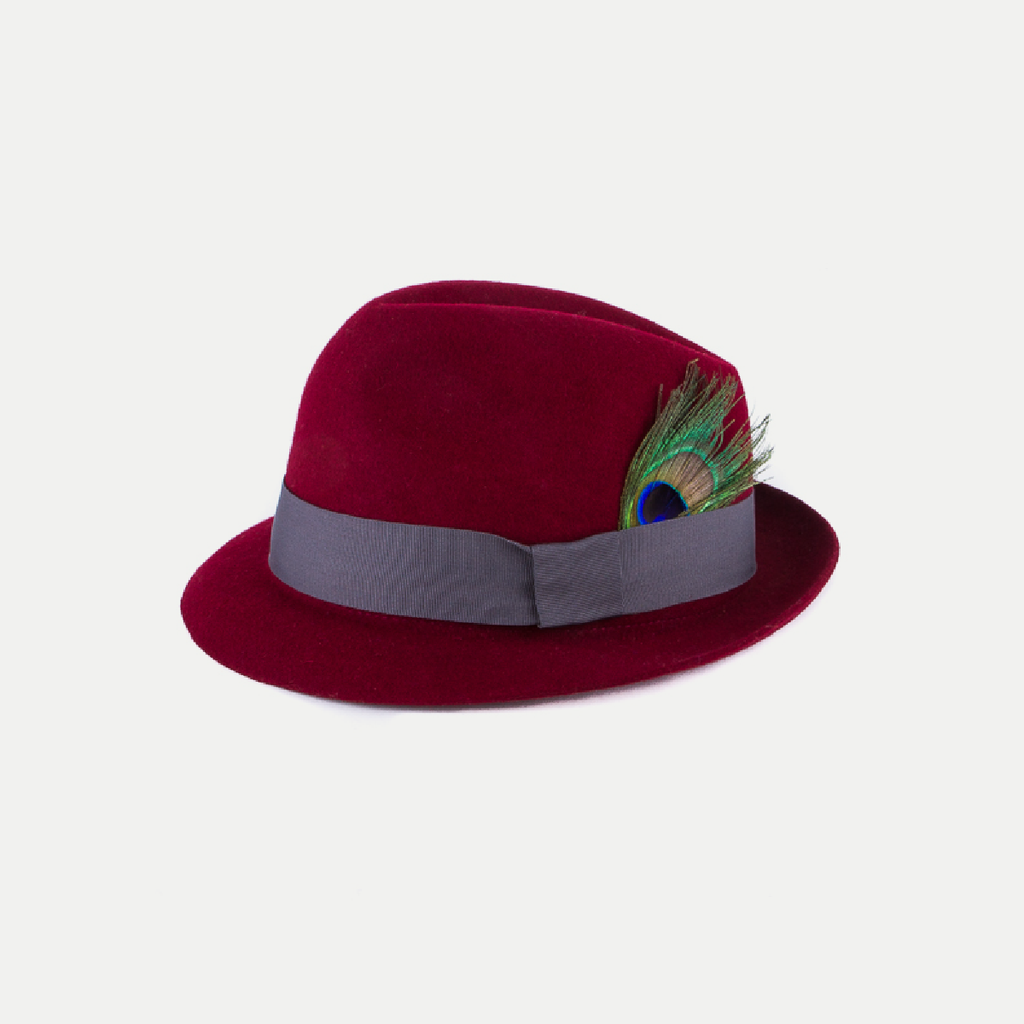 Lola Hat: Bordeaux
This chic fedora, hand made by our artisan partners in Ecuador, is the perfect accessory for any outfit, topped off with a feather.
This social enterprise founded to bring sustainable change to impoverished communities in South America, creating positive change in impoverished communities to create a world where dignified standards of living are available to all. They give their artisan partners the tools they need to succeed through holistic programs and sustainable sourcing.
MATERIALS: Felt, ribbon, and a feather.
SIZE:  S/M: 11" x 10" exterior, 8" x 6" interior
            M/L: 12" x 10" exterior, 8" x 6.5" interior
Made by: Faire Collection
Sold Out
This item is out of stock,
click the "sold out" button to sign up for the waitlist.